Jet Air Plus Oven JA5P2618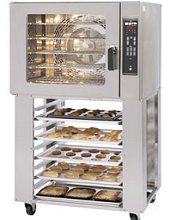 It is an all-in-one cooking oven that will cook, bake, roast and rethermalize. Use it with convection heat alone or with convection heat and humidity combined.
Jet Air Oven JA3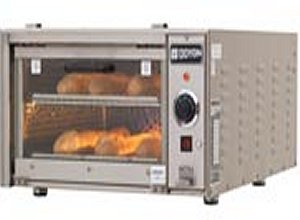 This compact unit is a perfect oven for convenience stores, catering services, donut shop, ice cream and yogurt stores for pies, cookies, muffins, baguettes, croissants, cinnamon rolls, meat and fish.
Mobile Proofer E2330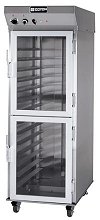 It provides uniform proofing from top to bottom with their unique even flow system. These units have been designed for small and medium production of bakery products.
Mobile Proofer DP14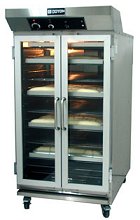 All types of bakery products can be proofed with perfect results: Croissants, breads, bagels, donuts, danishes, rolls, etc. and has got Separate heat and humidity controls

- : Send Trade Enquiry : - 
Dough Divider DSF Series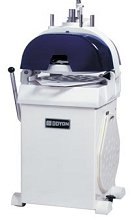 It is a superior quality divider/rounder that frees you from the task of dividing and rounding dough by hand while making it faster, easier and simpler.
Bread Slicer SM302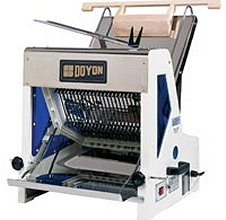 It is Bread Slicer for slicing up to 240 loaves per hour. Very compact it comes with a standard packing shelf on top and a loaf pusher.